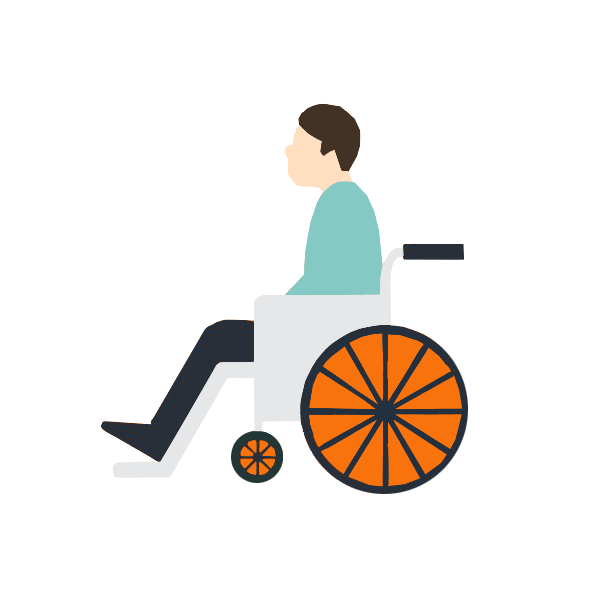 Navigating the daunting world of care charges and benefits can be an extremely stressful process. Without professional advice parents can end up paying much more than they should for the vital care of loved ones, due to having no legal or professional knowledge of what they can also claim back in reasonable expenses.
Complicated situations can arise with regards to local authority contributions. Local authorities will make deductions from a person's benefits to cover care charges but what often happens is that parents are not informed by their council about the disability related expenses which they can also claim back to counteract and reduce the charges to themselves.
For example, in the case of someone who has been unfortunate enough to be subjected to a Section under the Mental Health Act, quite often care charges are not applicable, and as a parent or guardian you are no longer required to contribute to these. Often this clause is either missed or not communicated effectively, leading to some families being mistakenly and excessively overcharged.
This is one of the many reasons Professional Appointees was formed. Not only do we make sure you understand everything you and your loved ones are entitled to in a simple and effective way, we also make it our job to legally challenge care charges and write to social workers on a family's behalf to ensure that the maximum discount for expenditure is always received, both now and into the future. We work closely with our client's local council to ensure all applicable disregards are applied.
To add more insight into disability related expenditure, here is a list of some expenses that can be used to reduce care charges:
Specialised items and services: you may use things that are made especially to help with your disability, such as wheelchairs and care support. These items may have additional costs, like repair and insurance.
Increased use of non-specialised items and services: you may have to use things more because of your disability, such as transport or heating.
Higher cost non-specialised items and services: you may have to use things that cost more than the average, such as home delivery.
Equipment/aids which are not available from the NHS or other sources
To add more insight into disability related expenditure, here is a list of some expenses that can be used to reduce care charges:
Download PDF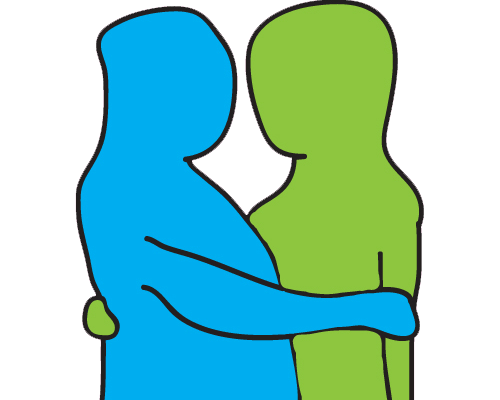 metal health capacity act
The Mental Capacity Act (MCA) is designed to protect and empower people who may lack the mental capacity to make their own decisions about their care and treatment. It covers decisions about day-to-day things such as what clothes to wear or how to buy the weekly shop, or serious life-changing decisions such as whether to move into a care home, or have major surgery.
Examples of people who may lack capacity include those living with:
a dementia
a severe learning disability
a brain injury
a mental health illness
a stroke
unconsciousness caused by an anaesthetic or sudden accident
However, just because a person has one of these health conditions this does not necessarily mean they lack the capacity to make a specific decision.
Although someone can lack capacity to make certain decisions (for example, to decide on complex financial issues) they can still have the capacity to make other decisions, such as deciding what items to buy at the local shop.
The MCA says:
assume a person has the capacity to make a decision themselves, unless it is proved otherwise
wherever possible, help people to make their own decisions
Do not treat a person as lacking the capacity to make a decision just because they make an unwise decision
if you make a decision for someone who doesn't have capacity, it must be in their best interests
treatment and care provided to someone who lacks capacity should be the least restrictive of their basic rights and freedoms
This is where Professional Appointees steps in to help. Equipped with a wealth of experience in working with vulnerable people we understand the daily challenges that are faced. By using the MCA guidelines to govern our work, Professional Appointees are able to support and empower the daily lives of our service users, ensuring any monetary decisions are made fairly and always with a client's best interests at heart.
The role of Professional Appointees is to support and not control. We provide a person-centred, creative approach that enables individuals to continue living independently in the community and so where possible we allow clients to have the right to access their money and decide how they wish to spend it. We always ensure that individuals and their family are properly consulted and are in full agreement with any financial decisions made, now and in the future.
Download PDF
what is meant by 'fluctuating capacity'?
An example of when someone may have fluctuating capacity is when they are suffering with depression or addiction. They may be assessed as currently not to have capacity, however they could well have capacity at a unspecified later date. Mental health and wellbeing is potentially the most relevant example of fluctuating capacity overall, as there are so many different forms of mental health issues on such a large spectrum. For example, if someone suffers from a bipolar disorder, they could possibly have been assessed to have a lack of capacity due to such extreme fluctuations. However, if presented and treated properly with medication and the option to then be reassessed, the outcome may well be completely different. That is why assessors have to be well trained, competent and extremely capable.
At Professional Appointees, we make it our job to independently assess a service user's capacity to make decisions. Once a service user has been assessed by the council and deemed to lack capacity to look after their finances, Professional Appointees will then take over all financial management affairs in an empowering and efficient way.
Contact us today for more information